National Anthem Lyrics In English | Jana Gana Mana Lyrics - National Anthem With Lyrics - Best Patriotic Song - Ravindranath Tagore Lyrics
---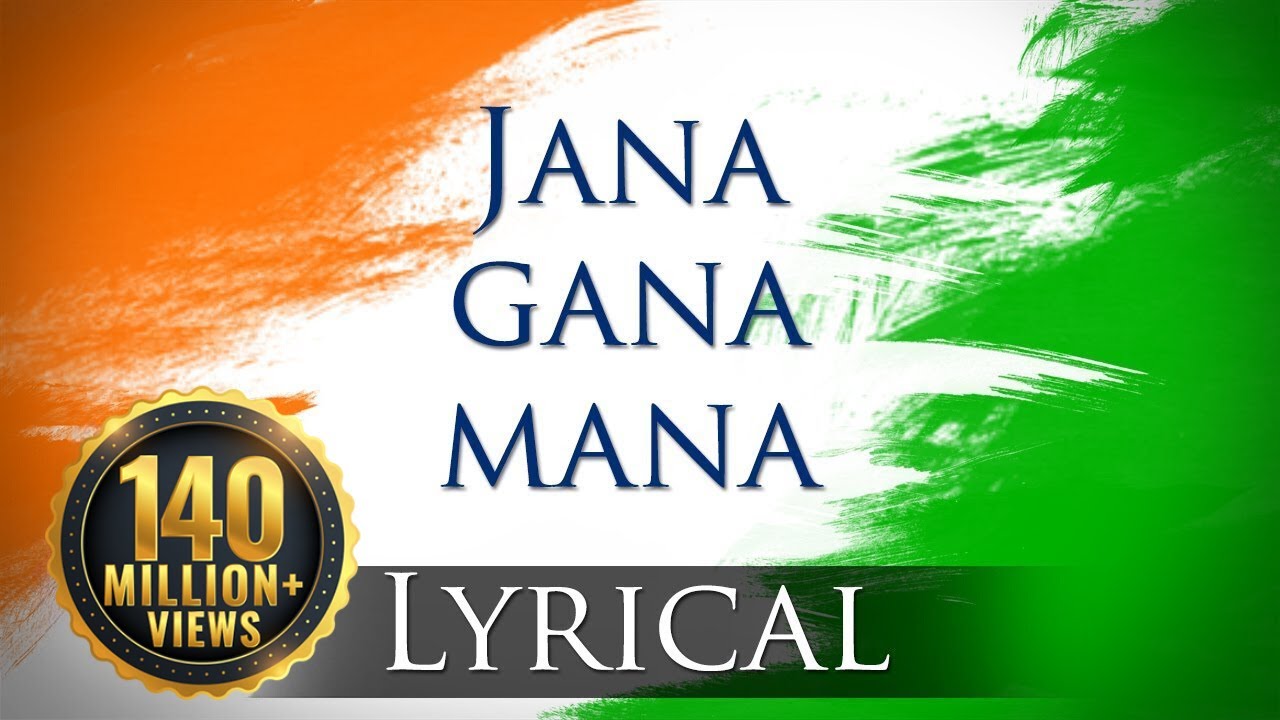 ---
| | |
| --- | --- |
| Singer | Ravindranath Tagore |
| Composer | Ravindranath Tagore |
| Music | national anthem lyrics in hindi |
| Song Writer | Ravindranath Tagore |
---
Lyrics
National Anthem Lyrics In English
Jana Gana Mana Lyrics
Jana-gana-mana-adhinayaka jaya he Bharata-bhagya-vidhata

Panjaba-Sindhu-Gujarata-Maratha Dravida-Utkala-Banga

Vindhya-Himachala-Yamuna-Ganga uchchala-jaladhi-taranga

Tava Subha name jage, tava subha asisa mage,

gahe tava jaya-gatha.

Jana-gana-mangala-dayaka jaya he Bharata-bhagya-vidhata.

Jaya he, Jaya he, Jaya he, jaya jaya jaya jaya he
ALSO READ - GURUR BRAHMA GURUR VISHNU LYRICS IN HINDI
HANUMAN KI AARTI | AARTI HANUMAN JI KI | MEANING IN HINDI
HANUMAN CHALISA LYRICS | MEANING | ENGLISH | HINDI | BENEFITS
Jana Gana Mana (HD) - National Anthem With Lyrics - Best Patriotic Song Watch Video
Little did anyone know that the original anthem composed by India's wordsmith Ravindranath Tagore had 4 more verses to it. Now, in a tribute to this great poet on his 150th birth anniversary, Shemaroo has created a powerful video that will raise the patriotism in you. So stand up and sing the lyrics on screen. Do leave your comments are let us know of how did you like it.
SUBSCRIBE for the best Bollywood videos, movies and scenes, all in ONE channel
http://www.YouTube.com/ShemarooEnt
. Like, Comment and Share with your friends and family. Watch more Bollywood videos and movies starring your favourite celebrities like Amitabh Bachchan, Raj Kapoor, Dharmendra, Zeenat Aman, Vidya Balan, Govinda, Salman Khan and many more, only on
http://www.YouTube.com/ShemarooEnt
. Connect with us on :- Facebook: www.facebook.com/ShemarooEnt Twitter: www.twitter.com/ShemarooEnt Circle and follow us on Google+:
https://plus.google.com/+shemaroo
Sign up for Free and get daily updates on New Videos, exclusive Web Shows, contests & much more
http://youtube.shemaroo.com/default.aspx
Send us your feedback and suggestions at : connect@shemaroo.com Download the app now and share it with all the asli fans
https://shemaroome.app.link/dCfNQEuk3W
Give a missed call on 18002665151 www.shemaroome.com