Barsaat Lyrics -

Armaan Malik -

| Amaal Mallik | Kunaal Vermaa | Daboo Malik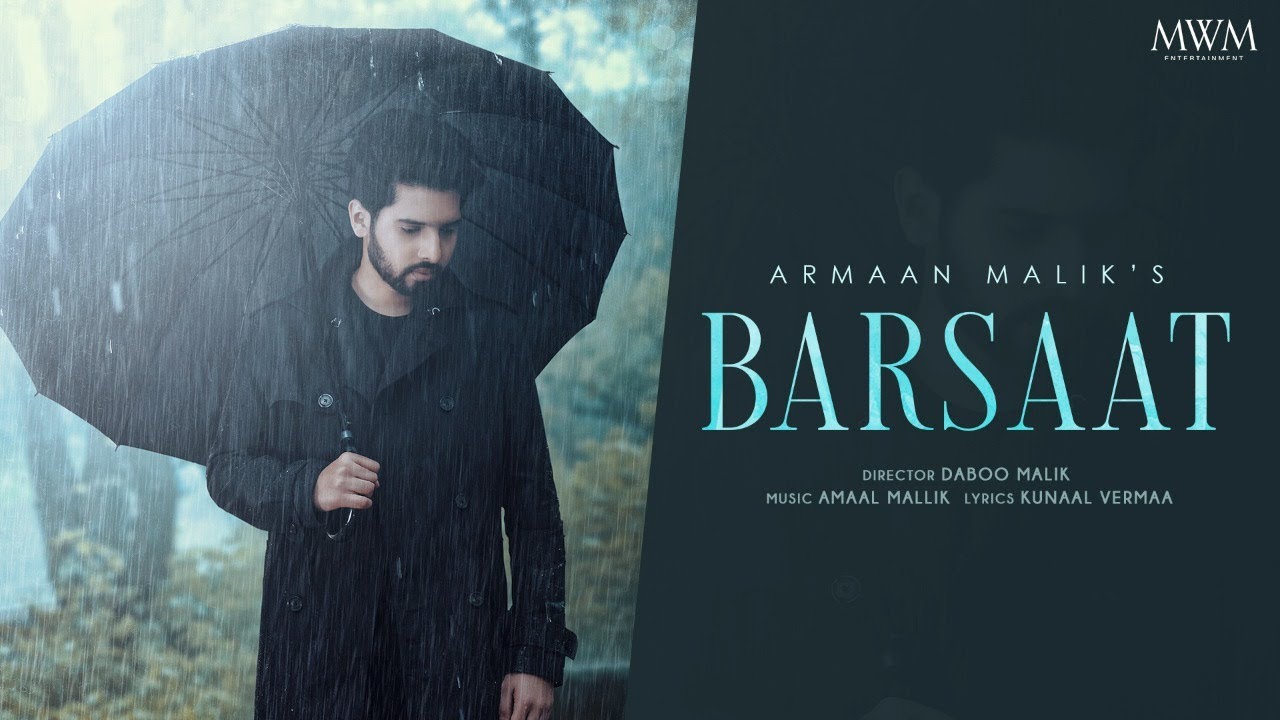 | | |
| --- | --- |
| Singer | Armaan Malik |
| Singer | Amaal Mallik |
| Music | Barsaat Lyrics |
| Song Writer | Kunaal Verma |
Barsaat Lyrics - Armaan Malik - | Amaal Mallik
Barsaat Lyrics
Ho Ke Juda Khush Ho Agar
Has Ke Bichad Jaaunga
Keh De Mujhe Dil Se Tere
Khud Hi Utar Jaaunga

Kar Faisla Abhi Ke Abhi
Kyon Bewajah Intezaar Hai
Ya Phir Mujhe Tum Rok Lo
Agar Mere Liye Dil Mein Pyaar Hai

Phir Aaj Hai Dil Roo Raha
Sab Keh Rahe Barsaat Hai
Phir Aaj Hum Khamosh Hain
Shayad Koi To Baat Hai

Tere Liye Iraade Mere
Main Na Badal Paaunga
Chahe Milo Jitno Se Tum
Sab Mein Nazar Aaunga

Saanson Mein Hai Jo Use Bhoolna
Itna Bhi Kahan Asaan Hai
Karke Dekh Le Sau Koshishein
Na Mumkin Si Yeh Baat Hai



Phir Aaj Hai Dil Roo Raha
Sab Keh Rahe Barsaat Hai
Phir Aaj Hum Khamosh Hain
Shayad Koi To Baat Hai

Phir Aaj Hai Dil Roo Raha
Sab Keh Rahe Barsaat Hai
Also Read Mere Warga Lyrics In English
Also Read - Gal Gabru Di Lyrics In Hindi
Also Read - Lal Pari Lyrics In Hindi
Also Read - 2 Seater Lyrics In Hindi
Also Read - Bandook Lyrics In Hindi
Armaan Malik - Barsaat Lyrics| Amaal Mallik | Kunaal Vermaa | Daboo Malik - Armaan Malik Lyrics
Subscribe to Armaan's YouTube Channel:
http://bit.ly/ArmaanMalikYT
Stream
#Barsaat
on your favourite platform:
https://armaan.lnk.to/barsaat
Barsaat talks about a feeling between a couple where : "not everything is right, not everything is wrong, sometimes it's just in between and you're like how long will it go on." The lyrics and the rain are representative of these exact emotions - of turmoil that individuals often go through while facing challenging situations in a relationship. On a work front, this has been my first time collaborating with Amaal and dad (Daboo Malik) on the same project. To watch them & learn from them, while singing to their direction, has been truly amazing - and for this reason, this project will always be extremely close to my heart. Audio Credits - Singer: Armaan Malik Music: Amaal Mallik Lyrics: Kunaal Verma Audio Mixed & Mastered by: Vijay Dayal @ YRF Studios Music Production: Neil Andrew & Ali Islam. Additional Music Production & Live Arrangements : Amaal Mallik & Vaibhav Pani. Live Guitars: Roland Fernandes Live Flutes : Tejas Vinchurkar Video Credits - Directed by: Daboo Malik Starring: Armaan Malik, Medha Rana Produced by: MWM Entertainment DOP: Sagar Kumar Munjwani Tech Consultant: Arvind Singh Editor: Akash Jaiswal Colorist: Tapasvi Asija Online Post Production: Studio Curiosite Operations & Line Production: Arjun, Vishaal Rai, Aarif Khan Costumes by: Pranav Sood & Krishna Kutty (Beg Borrow Steal Studio) Makeup: Baba Chaurisiya Hair: Pratik Gaikwad @ Hakim Aalim For bookings and enquiries: Email: bookings@armaanmalik.com Follow
#ArmaanMalik
on Social Media: YouTube:
http://bit.ly/ArmaanMalikYT
Instagram:
https://www.instagram.com/armaanmalik
Facebook:
https://www.facebook.com/armaanmalikm...
Twitter:
https://twitter.com/armaanmalik22