Jogan Lyrics - Goodluck Jerry | Janhvi Kapoor | Romy, Rupali J, Nikhita Gandhi, Parag Chhabra, Raj Shekhar
---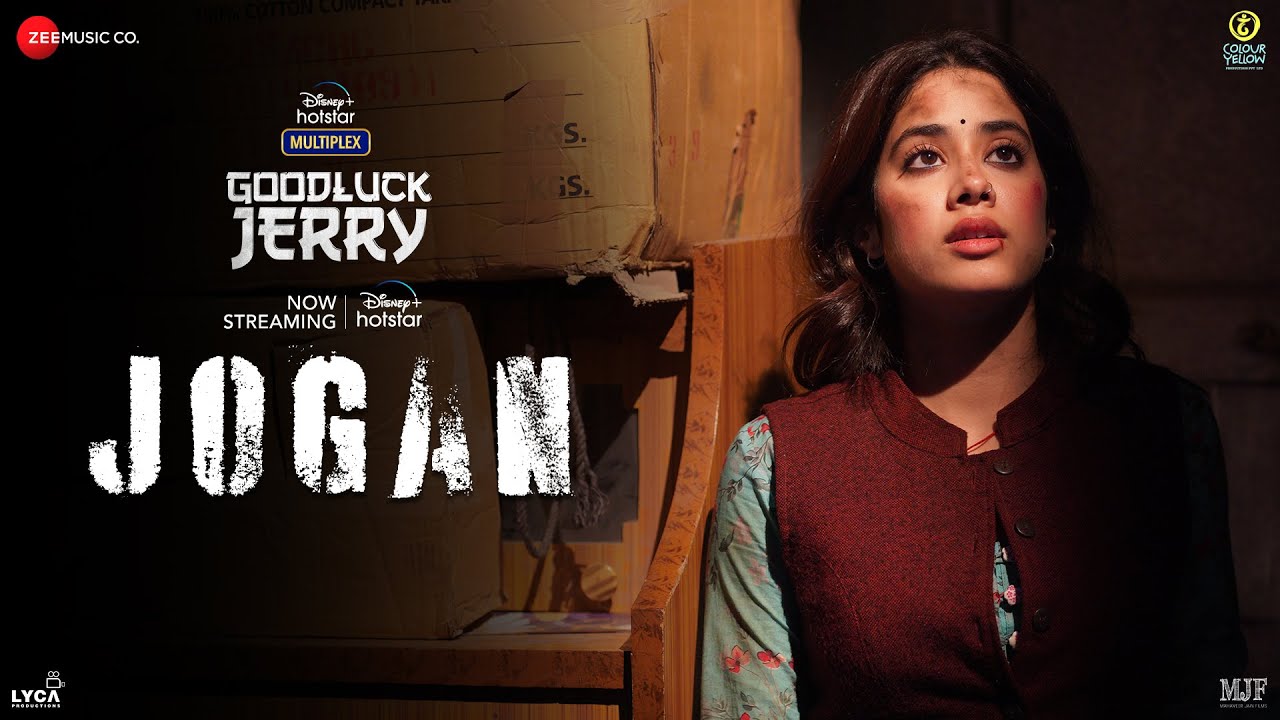 ---
| | |
| --- | --- |
| Singer | Romy, Rupali Jagga, Nikhita Gandhi & Parag Chhabra |
| Composer | Romy, Rupali Jagga, Nikhita Gandhi & Parag Chhabra |
| Music | Jogan Lyrics |
| Song Writer | Raj Shekhar |
---
Lyrics
Tarika Nahi Aata Saleeka Nahi Aata
Kitabon Se Teri Jo Sikha Nahi Aata

Ho Char Diwari Jo Tumhari Jahan Tum Dikhoge
Khar Gujari Hamari Thik Wahi Hum Likhenge
Log Kahenge Ye Kaisi Ajab Si Paagal Hai
Yaar Kasam Se Ye Baadal Par Sambhale Rakhenge

Jogan Ho Gayi
Jogan Ho Gayi, Jogan Ho Gayi
Chhoti Umariya Mein Jogan Jogan

Kaise Fareb Tere Kaisi Ye Chalakiya Hai
Aayi Tu Jab Se Hai Faili Ye Panautiya Re
Dil Ko Dahlaati Aise Dhak Dhak Bhede Hai Tu
Dil Kahan Tode Hai Tu Dil Ko Kurede Hai Tu



Kaali Syahi Hai Tu Poori Tabaahi Hai Tu
Andheri Khai Hai Tu
Raat Bilote Si Taak Mein Baithi Hai
Ghat Lagaye Jaise Sakh Pe Baithi Hai

Ankh Dikhaye Hai Daraye Hai
Par Dil Jugnu Sa Bandh Liya
Aaj To Zid Hai Iski
Chahe Aag Lapete Jaana Hai

Jogan Ho Gayi, Jogan Ho Gayi
Chhoti Umariya Mein Jogan Ho Gayi
Jogan Ho Gayi, Jogan Ho Gayi
Chhoti Umariya Mein Jogan Jogan.
Jogan Lyrics - Goodluck Jerry | Janhvi Kapoor | Romy, Rupali J, Nikhita Gandhi, Parag Chhabra, Raj Shekhar Watch Video
Song: Jogan Song Composed, Produced & Arranged by: Parag Chhabra Lyricist: Raj Shekhar Singers: Romy, Rupali Jagga, Nikhita Gandhi & Parag Chhabra Backing Vocals: Navdeep Dhatra, Manish S Sharma, Pankaj Dixit & Dipanshu Tiwari Executive Music Producer: Deepak Sugathan Music Producers: Parag Chhabra, Sunny M.R. (Chordfather Productions), Vineeth Jayan & Nakul Chugh Additional Music Programmers: Utsav Nanda, Nabeel Jubair (Chordfather Productions), ZIA (Chordfather Productions) Mixing Engineer: Deepak Sugathan Recording Engineers: Rupjit Das At Playhead Studio, Kittu Myakal At Sound Ideas Studio, Ritvik Shah At Chordfather Productions & Franco Bhalla At Kailasa Studio Mastering Engineer: Deepak Sugathan Musicians:- Ethnic Plucked Instruments: Tapas Roy Violin, Viola: Manas Kumar Subaskaran & Aanand L Rai Present A Colour Yellow Production & Lyca Production In Association With Mahaveer Jain Films Directed by: Siddharth Sen Produced by: Aanand L Rai, Subaskaran, Mahaveer Jain Co-Producer: Kanupriya A Iyer Creative Producer: Sandeep Nair Supervising Producer: Sonam Budha Sharmaa Written by: Pankaj Matta Vi Customers Set this song as Callertune by clicking on below link:
https://vicallertunes.in/home
Music on Zee Music Company Connect with us on : Twitter -
https://www.twitter.com/ZeeMusicCompany
Facebook -
https://www.facebook.com/zeemusiccompany
Instagram -
https://www.instagram.com/zeemusiccom...
YouTube -
http://bit.ly/TYZMC